//www.apothecarie.com/cdn/shop/products/123-4567_2e5fc5af-524a-4c93-8564-a58332ae4fed_grande.jpg?v=1637614226
Curling Iron & Flat Iron Services in Ridgefield Park, NJ
Want to walk out of our salon with hair that will stay beautifully-styled for the rest of the day? Headed to an event after your visit to our hair salon? Booking a curling or flat iron add-on will give you a polished, sophisticated look after the main treatment is finished, whether you want a cascade of beautiful curls or hair that's poker straight.
What's included?
Our flat iron / curling iron option can only be booked as an add-on to another hair service, such as a haircut, color treatment, or hair glaze. It includes:
Heat Protection: We'll be sure to use our favorite anti-heat-damage products such as Oribe's Heat Styling Spray while your hair is still damp, to protect it while also enhancing shine and repairing split ends.
Thermal Styling: Your stylist will spend approximately 15 minutes sculpting your desired look, going layer by layer for a perfect finish.
Long-Lasting Hold: We'll also use setting products tailored to your hair type, such as R+Co Grid Structural Hold Setting Spray or Oribe Superfine Hairspray, to ensure that your new look stays in place and frizz-free for at least the rest of the day.
Why Apothecarie
We take pampering seriously
Once you get to know us, we're sure you'll agree that we're the best hair salon in Ridgefield Park, NJ! Not only because of the quality of our work – though we're sure you'll love that too – but because we've created a true beauty haven. We pride ourselves on our relaxing atmosphere every bit as much as our luxurious product range and our expert stylists.
Hair artists, not just hair stylists
Our friendly team are highly-qualified, highly-skilled professionals who live to create beautiful hair! We listen carefully to our clients' wants and needs to develop a customized hair care or hair styling plan for each person who walks through our door, and treat every service from haircuts to highlights like we're working on our next masterpiece.
Our no-waiting-around promise
At Apothecarie, there's no getting bored waiting for your appointment to start. We have the experience to know how long each treatment should take, meaning we can begin and end on time without ever needing to rush a treatment. For you, that means that we'll be ready to go at the time you've scheduled, and if you've made plans for after, you won't be late for them.
Meet Your Apothecarie Hair Professionals
Stephanie Díaz, Lead Hair Stylist
Having grown up already immersed in the world of hair styling thanks to her mother, Stephanie began her career as a cosmetologist before attending the prestigious Paul Mitchell school to learn all about hairdressing. She now specializes in cutting, coloring and extensions at our hair salon in Ridgefield Park, NJ, where clients love the positivity and humor she brings to every appointment.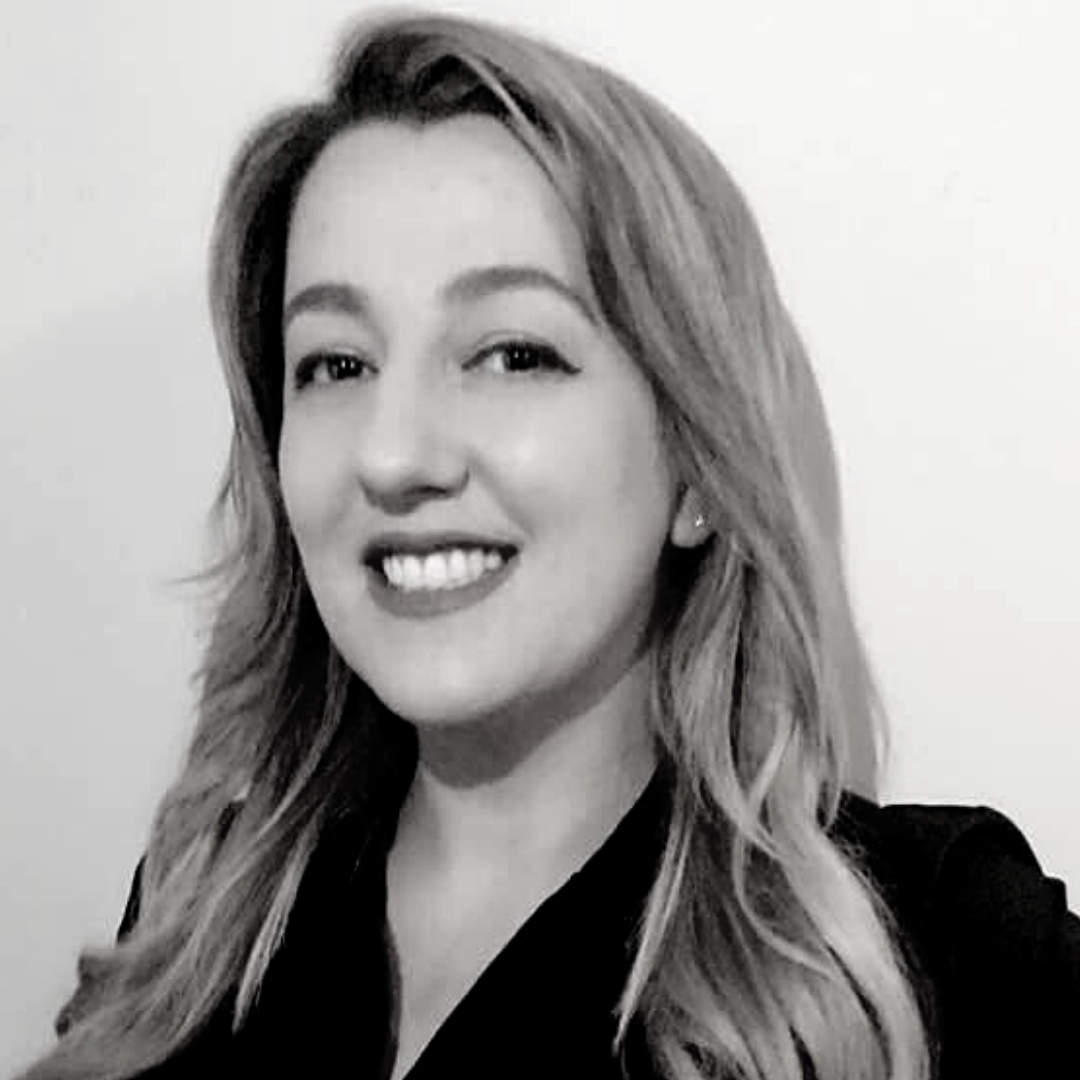 Dina Krcishta, Hair Stylist
A graduate of the Long Island Beauty School, Dina is committed to perfecting her hairdressing skills like no other! Despite already having over two decades of professional experience, she continues to broaden and enhance her knowledge of hairstyling through ongoing courses and certifications, meaning you can rely on her to always be up to date with the latest trends and techniques.
Where to find us
225 Main Street
Ridgefield Park, NJ 07660
212-796-6088
The Apothecarie spa and hair salon is in Ridgefield Park, New Jersey, centrally-located on the corner of Main Street and Park Street. Take the 83, 155 or 168 to come visit us by bus – they all stop just across the road. Or if you're planning to drive, you'll find ample on-street parking in the surrounding area.
Want to make the most of your trip? There are various restaurants and coffee stops a brief walk away, or you could be picnicking in New York's Central Park (or admiring the Empire State building) after a 30-40 minute drive across the river.
Frequently Asked Questions
How much does the curling/flat iron add-on cost?
Adding a curling or flat iron finish to your main hair treatment costs just $15, and is the perfect way to make your new cut or color look extra beautiful for a special event.
Can I book this as a standalone service?
No, our curling iron / flat iron styling option is only available when booked alongside another hair service, such as a haircut or color treatment.
What should I put on my hair before flat ironing or curling it?
You don't need to add anything – our service includes the use of high-quality products that will not only avoid your hair becoming damaged by the heat but also nourish it, for a softer feel and silkier shine. We'll also use setting products to ensure your new style stays put for as long as possible. Feel free to spritz on a bit more hairspray later in the day, if necessary.
How does the curling iron work?
Isn't it amazing that something as simple as heat can reshape your hair? The high temperatures from thermal styling tools temporarily break down the hydrogen bonds that help to hold each strand in shape; then, by being held in position around the barrel of the curling wand for a few seconds, when those hydrogen bonds naturally reform they'll keep your hair in this new, curly shape until they're broken down again (which will happen when the hair gets wet, for example).
Why isn't my hair curling with a straightener?
Wondering how to curl hair with a flat iron / straightener? While it's technically possible to create looser, beachy-looking waves with one of these, curls and waves are not really what this tool is intended for – the clue is in the name! Plus, the wider the flat iron, the harder it will be to create curls with it. If you want really full, bouncy curls, you need a curling iron, which come in various widths to create everything from tight ringlets to softer waves.
Naturally, we have a range of thermal styling tools on hand, so when you come to our salon for curling iron services we'll be able to create whatever look you want.
Do I need to book an appointment?
It's recommended. If you happen to be in the area, feel free to stop by and ask if we have availability – we'll accept walk-ins wherever we can. But if you need your hair styled at a specific time, such as before an event, definitely book an appointment in advance to ensure we can fit you in.