//www.apothecarie.com/cdn/shop/products/123-4567_e958f048-5110-4a50-b3fd-118d9e849010_grande.jpg?v=1637614207
Double Process Hair Color in Ridgefield Park, New Jersey
If you are looking for an even color, this process is highly suitable for you. With the application being applied from roots to ends, you are guaranteed to walk out with a one tone color and ultimate shine! Looking to go lighter? With our top of the line lightener that consists of bonding agents built in, we are able to achieve your hair to be brighter along with maintaining its integrity. Here are some reasons why either of these two-step treatments can benefit you:
Radical color changes (particularly when going much lighter or brighter), where the hair needs to be lightened first before the final color is added.

Coloring previously highlighted hair back to an all-over color requires repigmenting with a filler in order to achieve an even finish.

Enhancing a more subtle color change by immediately following it up with a clear or tinted

hair glaze treatment

can help achieve softness and high shine. Maintain this treatment up to 4 to 8 weeks by using color protection shampoo .
If you're not sure whether to book a double process hair color or single process hair color treatment, feel free to pop in or book a free phone consultation to ask which is suitable for you.
What's included?
This professional hair coloring treatment process usually takes 2 hours, depending on how long and thick your hair is. Here's what happens during your appointment:
Consultation

: we'll start by discussing the exact color and look you're going for. You're welcome to bring a reference photo to show your stylist.

Hair color step 1:

typically, this will be a lightening step to lift your current color, allowing for a more vibrant result when the new color is applied.

Shampoo and condition

: using our favorite hair care formulations by

Oribe

or

R+Co

, we'll give your hair a relaxing wash to remove any products or oils that could interfere with your hair picking up the dye evenly.

Hair color step 2:

the lightening step will be followed with a toner or hair dye to create the final result. Or, if you've opted for a single process color change as your first step, this is where we'd apply the finishing glaze to really turn your new color up to an eleven!
Want to leave our salon with hair that's beautifully colored and beautifully styled? Add a curling iron / flat iron or blowout service onto your booking and allow our stylists to work their magic.

Why Apothecarie
Indulge in a little 'me time'
With its stylish décor and laid-back atmosphere, our Ridgefield Park hair salon and spa is the perfect place to get your double process hair color in New Jersey. We strive to make your visit as relaxing as possible, so you can forget all about the stresses of daily life and simply enjoy being pampered and preened by beauty pros.
Learn the secrets of great hair care
Our hair artists are seasoned professionals who know all the tips, tricks, and tried-and-true products to get beautiful and healthy hair – and they'll be happy to share that knowledge! If you'd like to learn more during your appointment about improving or maintaining your hair's condition, just let your stylist know.
We believe in efficient service
When you book a time slot with us, that time is completely yours – we promise not to keep you waiting for your appointment to start. Plus, our stylists' many years of experience mean they know how to work quickly while still delivering the best possible result, so we won't overrun and make you late for your day's other plans either.
Meet your Apothecarie stylists:
Stephanie Díaz, Lead Hair Stylist
Driven to achieve "the art of hair" for every client, Stephanie is not only a highly-experienced hair stylist (who studied at the prestigious Paul Mitchell Parisian beauty school) but also a licensed cosmetology educator. With color treatments being one of her main specialties, you can rely on her to create exquisite results no matter the look you're going for.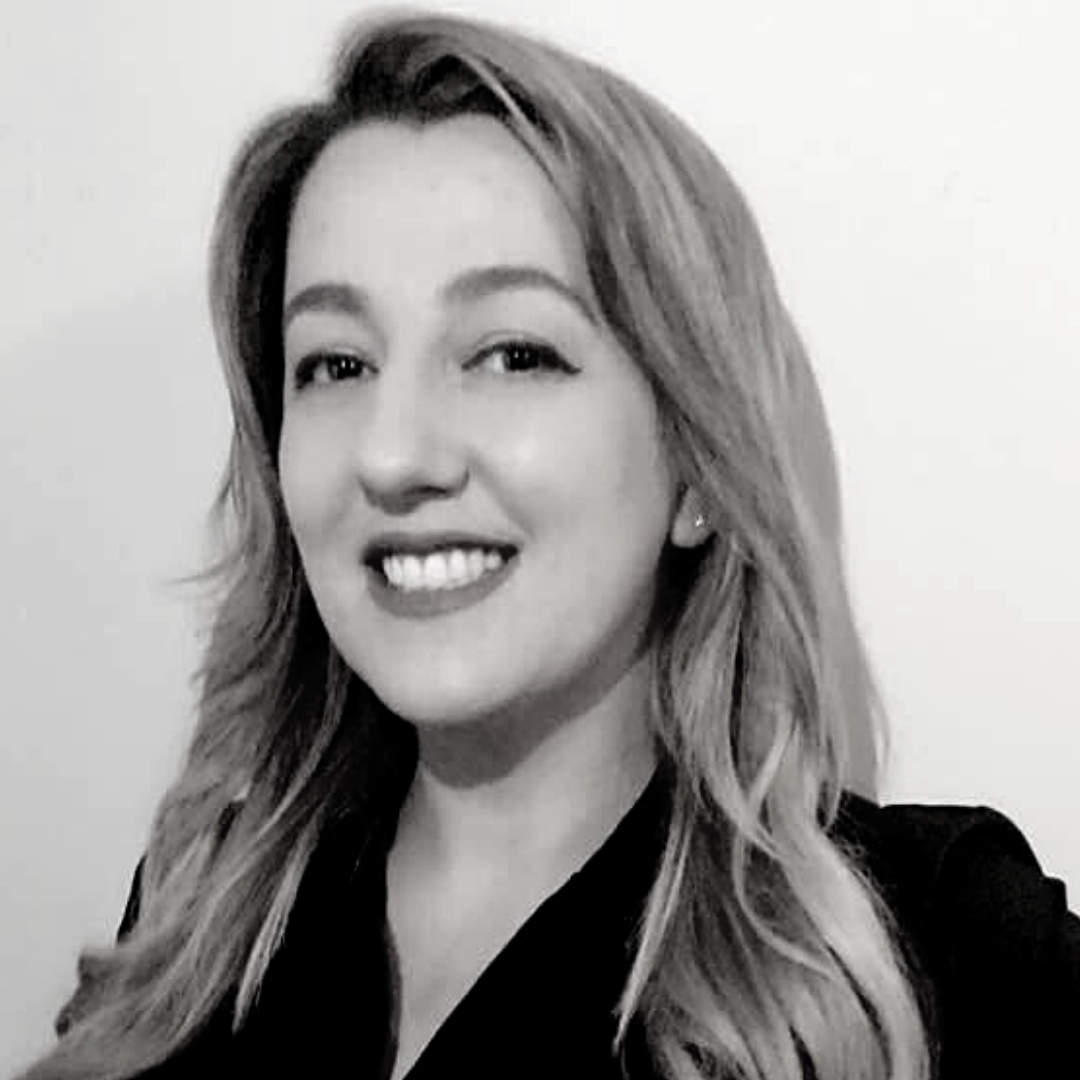 Dina Krcishta, Hair Stylist
Appointment after appointment, Dina delivers beautiful results by really listening to each client's hair needs and developing a customized plan to make it happen – whether that's a simple all-over color change or a more complicated color correction. She has over 20 years' experience in the beauty industry, as well as numerous certifications under her belt.
Where to find us
225 Main Street
Ridgefield Park, NJ 07660
212-796-6088
You'll find our Ridgefield Park hair salon on the corner of Main Street and Park Street, where there's typically plenty of on-street parking available. Prefer to make the trip by public transport? Bus routes 83,155 and 168 all stop less than a minute's walk away.
Coming from afar and want to make a day of it? From cafes to restaurants, you'll find plenty of places to eat in the surrounding area after your hair is done, and you can also drive across the river to see the sights at Times Square or Central Park in as little as 30-45 minutes.
Frequently Asked Questions
How much does double process hair color cost?
The average price of double process hair color will always be more than for single process due to the extra time and products required. However, we don't think it should cost the same as getting your hair dyed twice. At Apothecarie, your double process treatment costs $120 (just $35 more than single process), regardless of whether you're opting for a lightening treatment + toner or a dye + glaze.
What is double process hair color?
It's any color treatment where the hair gets processed twice. If you've ever seen someone try to dye their hair platinum blonde and end up with a yellow or orange-y color instead, you'll understand why two steps are sometimes required – one to lighten your existing color, and a second step to remove any resulting 'brassy' tones.
Similarly, imagine mixing pink or red with black versus mixing them with white – if your goal is to end up with a very bright and vibrant color, you'll need a light base color in order to achieve it. So unless your hair is already a very light blonde, you'll likely need to lighten it first before adding the color.
Double process hair color can also involve adding a hair glaze onto a standard, single process hair color treatment for an extra-glossy result.
What is the difference between single process and double process hair color?
While double process hair color involves two steps, single process color is just one. For example, adding some warm copper tones to take your hair from honey brown to more of a cinnamon shade should be perfectly possible with just one color application.
If you're not sure whether to book a single or double process hair color slot, we offer free phone consultations – or you're welcome to pop in and chat to one of our stylists in person for advice.
Is double process hair color bad for your hair?
While fewer processing steps does mean less damage, sometimes one step just isn't enough to achieve the look you'd like. Whether you need one or two steps (or more!) will depend on the color you want as well as your hair's current color and its condition, such as whether it has previously been color-treated (including highlighted).
Of course, we do everything we can to maintain or even improve your hair's condition during your treatment, including using top-quality products made with ingredients that nourish as well as color.
Is double process hair color permanent?
Usually, yes. If your double process treatment includes a lightening step, that part at least will be permanent. That's because while colors added to your hair can fade over time, when color is removed from your hair to make it lighter, it's gone for good.
However, if you opt for a color plus glaze, it's up to you if you'd like us to use a permanent or semi-permanent dye. Just let your stylist know during your consultation.
How long does double process color last?
You'll likely need to come back after 4-6 weeks to touch up your roots, depending on how fast your hair grows. For a lower-maintenance option that requires less frequent trips to the salon, both highlights and balayage will give you a gorgeous new look where root regrowth happens at a subtler pace.
Do I need to make an appointment?
For double process hair color especially, we strongly recommend it. While we'll be happy to accept walk-ins to our Ridgefield Park salon whenever we can, this treatment option lasts approximately 2 hours which is significantly longer than most of our other treatments. Booking an appointment ensures we'll have a stylist available at a time that's convenient for you.