//www.apothecarie.com/cdn/shop/products/123-4567_bfec8a67-7525-458a-827c-01efe77dac37_grande.jpg?v=1637614208
Full Balayage or Ombré in Ridgefield Park, New Jersey
Take your hairstyle to the next level with a full balayage or ombré color treatment, which are both stunning multi-tonal effects that give your hair depth, vibrancy, and an incredibly high-impact look that's also surprisingly low-maintenance.
Both premium, foil-free coloring techniques that are carefully painted on by hand for a seamless transition between dark and light sections, balayage and ombré are similar but give different effects. Balayage highlights are placed vertically, creating hair that has that 'shimmering in the sunlight' effect even when indoors, while ombré involves a gradual shift from darker roots to lighter or richly-colored ends.
Whichever one you choose, you'll end up with truly beautiful, celebrity-style tresses that have so much more dimension than you could hope to get from a single all-over color!
What's included:
Balayage and ombré hair treatments require exceptional attention to detail, and therefore take a little longer than our standard highlights service - typically 1.5 hours. You can't rush a masterpiece! Here's what's included:
Style Consultation: We'll start by discussing the exact look you're going for, including which highlight or lowlight colors you'd like to incorporate. You're welcome to show us a reference photo if you want something very specific.
Shampoo and Condition: Everyone's favorite part of a trip to the hairdresser! A relaxing cleanse and condition using luxury-quality products, to prep your hair for the dyeing stage (and to leave it smelling wonderful too).
Balayage / Ombré: Chill in our ultra-comfy styling chairs while one of our highly-skilled hair artists works their magic, taking small sections at a time and hand-painting on the dye to ensure maximum control over the final result.
Whether you have somewhere special to be after your appointment or you just want your new hair to look extra beautiful for Instagram, you can optionally book a curling iron / flat iron or blowout add-on to finish too.
Why Apothecarie
There's nothing worse than splurging on what you hope will be an incredible new hairstyle, only to be left disappointed by amateurish results. That won't happen at Apothecarie. Our stylists are the crème de la crème of what New Jersey has to offer – trained, qualified, experienced professionals who are positively amazing at what they do!
We care about healthy hair
Everyone wants a beautiful result, but not everyone knows how to create it without damaging the hair. We do. We use only the best-quality products from highly-reputed brands, and we know exactly how long to leave them on for. You'll walk out of our salon with hair that's not only a gorgeous color, but ultra-soft and glossy too.
We're great at time-keeping
Have you had previous hair or beauty appointments that overran, making you late for the plans you had afterwards? Or have you ever shown up at your scheduled time only to be told the stylist was still with the previous client? At Apothecarie, we value your time. There's no waiting around or feeling rushed in our salon – only relaxing and enjoying the visit!
Meet Your Apothecarie Hair Colorists
Stephanie Díaz, Lead Hair Stylist
A lifelong admirer of the beauty industry, Stephanie followed in her mother's footsteps to become a professional hairstylist, as well as a licensed cosmetologist. Her many repeat clients love that she always has a positive attitude – and of course, that she always delivers stunning results!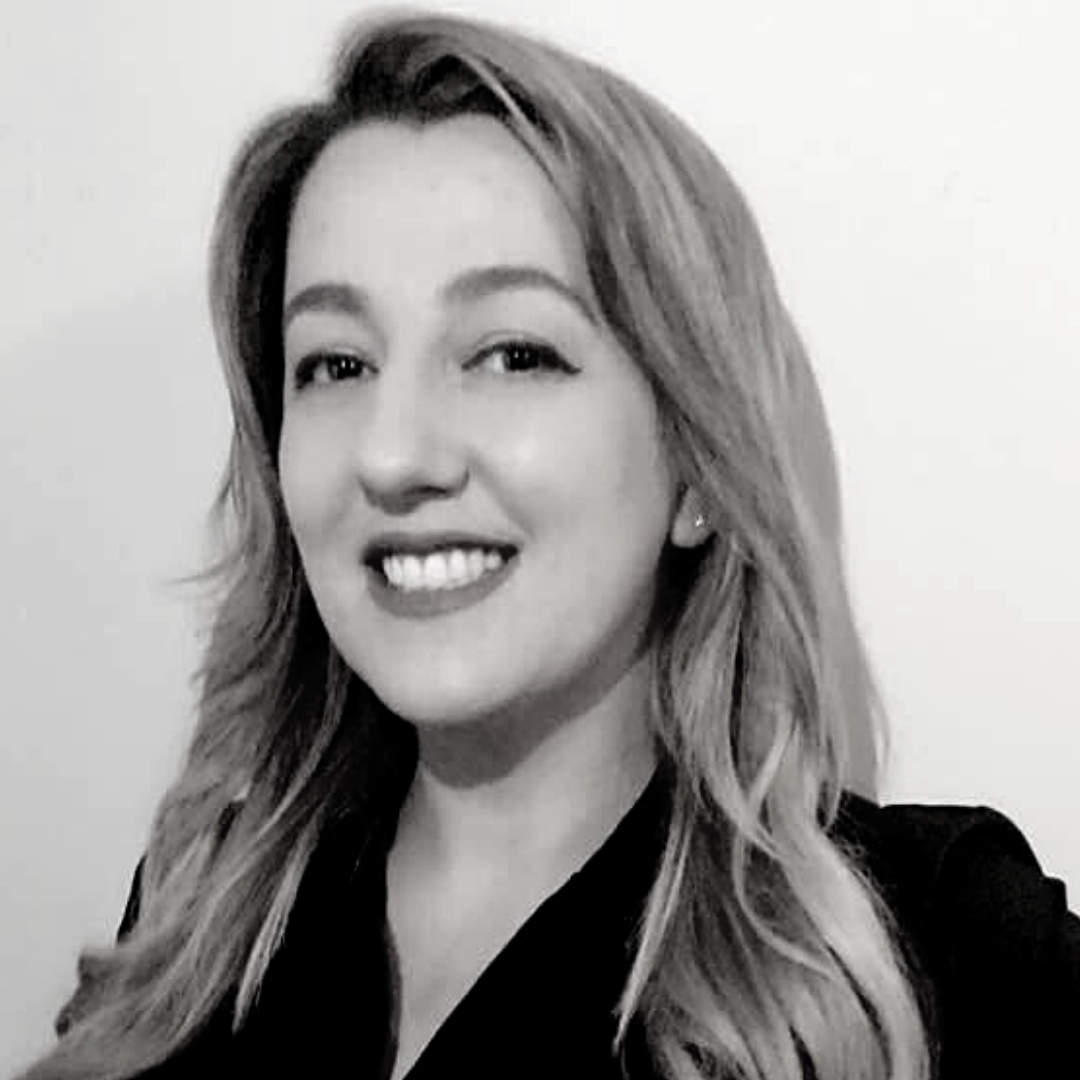 Dina Krcishta, Hair Stylist
An exceptional artist who specializes in balayage and ombré as well as traditional highlights and tape-in extensions, Dina really takes the time to listen to her clients and understand what they want. You can rely on her to recommend the most appropriate treatments and products to make your hair dreams come true.
Where to find us
225 Main Street
Ridgefield Park, NJ 07660
212-796-6088
Whether you're travelling to get your ombré / balayage in Ridgefield Park, New Jersey by car or public transport, you'll find our spa and salon very easy to reach. We're situated on the corner of Main Street and Park Street, right across the road from a bus stop servicing routes 83, 155 and 168. While we don't have a car park, there's normally plenty of on-street parking close by.
Want to make a whole morning or afternoon of it? You'll also find lots of places to eat on Main Street, and you can even nip over the river in half an hour or so (by car) to squeeze in some sight-seeing around Times Square or a relaxing walk through Central Park while you're in the area.
Frequently Asked Questions
How much does balayage or ombré cost?
Balayage and ombré prices both start from $250, with the exact price depending on the length and thickness of your hair (since this will influence how long your stylist needs to complete the look).
Ombré vs. balayage: what is ombré hair?
An ombré hair color fades from one color at the top to another at the bottom. There are no harsh 'steps' between the colors – it's a very soft and gradual transition. Your stylist will create this effect by first saturating the tips of your hair with dye, and then blending it upwards to seamlessly diffuse the color.
Most people choose blonde ombré which involves dark roots and lighter ends, but you can also have fun with fading through to something bolder such as a pastel shade. A vibrant red ombré looks incredible too!
Ombré vs. balayage: what is balayage hair?
Whereas ombré is a 'look', balayage is a technique – your hair stylist will apply classic vertical highlights and/or lowlights, but do it by hand for a much more organic and natural look compared to using foils or a highlighting cap. As with ombré, you'll get an ultra-seamless transition between the lighter and darker sections, as if the sun has just naturally lightened some of the strands.
As well as creating a glowy, multi-tonal look, balayage can help you hair to look thicker at the bottom – that's because brushing the highlights on by hand allows the stylist to make them thinner at the top and gradually wider as they go down.
Balayage vs. highlights: What's the difference?
Technically, balayage is highlights, it's just a specific method of applying them. Highlights can also be done with foils or by pulling thin strands out through a highlighting cap, while balayage highlights are meticulously and individually painted on by hand. This way, the stylist can choose exactly where they want each color to go and how wide they want each highlight to be (and even make them transition from thin to thick through the length of your hair).
As a result, balayage delivers a much more natural look. So if you're looking to get away from a flat, single-toned hair color but don't like the sometimes 'stripy' look of classic highlights, balayage is the perfect solution.
Full vs. partial balayage / ombré: what's the difference?
Full balayage or ombré will be applied to your entire hair, including the under-layers. This means you'll still get the full effect of the look even if you're wearing a ponytail.
Partial balayage or ombré on the other hand is only applied to a specific section of the hair – this might be the top layer, ideal for creating a sun-kissed look with balayage, or it might be only the front so that your face is framed by complexion-enhancing highlights or a pop or color.
Does balayage on dark hair look good?
Balayage looks fabulous on everyone! Whether you're thinking of getting balayage on brown hair or even balayage on black hair, we can keep the look fairly subtle by adding in some warm chestnut, copper or honey-brown shades, or we can make it much more striking. Saturated red balayage looks particularly incredible on dark hair, as does the contrast of an ash blonde balayage.
Just remember that the further we go from your base hair color, the less natural and more 'styled' it will look – which is not necessarily a bad thing, it just depends on what you're going for!
How long does ombré or balayage last?
Both our balayage and ombré hair services are permanent color treatments. One of the great things about these two looks is that they're fairly 'low maintenance' – because the transition between the highlighted sections and your natural hair color is so gradual, and because ombré usually begins with your natural hair color at the root anyway, you won't find yourself with obvious root regrowth after only a few weeks.
So, your hair style will still look gorgeous and intentional as it begins to grow out. While you'll usually want to book a monthly touch-up for all-over color or traditional highlights, ombré or balayage usually only need refreshing 3-6 times per year (depending on how fast your hair grows).
Do I need to book an appointment?
Since balayage and ombré are our most time-intensive hair treatments at 1.5 hours (potentially longer if your hair is especially thick or long), we strongly recommend booking an appointment. We'll happily fit you in without an appointment if we can, but we'd hate for you to drive all the way to see us only to be disappointed!