//www.apothecarie.com/cdn/shop/products/123-4567_720323d8-22a6-4e5f-b873-d22251140d59_grande.jpg?v=1637614203
Full Highlights in Ridgefield Park, New Jersey
Get hair with an incredible depth of color with our full highlight service, which blends together highlights (lighter tones) and lowlights (darker / warmer tones) throughout every section of your hair, for a beautifully multi-tonal effect that's visible from every angle – including when you wear a ponytail!
Full highlights add extra dimension compared to a single all-over color, for hair that appears luminous, healthy and with a softer, more natural look. It's also the perfect way to disguise greys without a radical color change.
We offer all four highlights techniques: foils which involves wrapping the dyed sections in heat-trapping aluminum sheets for maximum lightening, chunking which is much the same but with thicker hair sections for a bolder look, frosting where a cap is placed over the hair and thin sections pulled out to be dyed, and hand-painting where the stylist brushes the highlights on freehand so that they can see exactly the look they're creating as they go. If you're not sure which style of full highlights would suit you best, or create the look you have in mind, our stylists will be happy to help you choose.
What's included:
Our full highlights hair service is an hour-long color treatment, including the following:
Style consultation: Your hairdresser will discuss your desired look (feel free to bring a photo!) and advise on the best technique and selection of dye colors to bring it to life.
Shampoo and condition: We will use our favorite, salon-grade products by Oribe and R + Co to prep your hair for the coloring stage, ensuring it's fully moisturized and hence better able to withstand the chemicals in the toners or dyes.
Highlights and lowlights: Sit back and relax while we apply full foil highlights, hand-painted highlights, frosted highlights, or eye-catching chunky highlights. They'll be applied all the way around your head, as well as to the top and lower layers of your hair.
If you really want to walk out of our salon looking incredible, you can choose to add a professional blowout as well. This is the perfect option if you're heading straight to a special event!
Why Apothecarie
Your future hair-styling BFFs
Once you discover an incredible hair stylist (and an excellent salon), you don't want to go anywhere else ever again. Our team consists of not only incredibly skilled hair artists, but they are as friendly as they come too. Our many repeat customers are testament to our ethos of ensuring that every client leaves with a smile on their face.
Helping you look gorgeous always
We don't just want our clients to look and feel incredible when they leave our salon – we want them to enjoy that every day of the year! That's why we are more than happy to advise our clients on the best hair products and hair care routines to keep your hair in top condition, so that you get the absolute most out of your new full head highlights.
Efficiency is our middle name
At Apothecarie, we understand that no one likes waiting around, and that many of our clients arrive for their appointment with plans already in place for after we're finished. We make every effort to ensure that appointments run on time, so that you can relax knowing you'll be onto your next appointment in a timely manner.
Meet Your Apothecarie Hair Colorists
Stephanie Díaz, Lead Hair Stylist
As specialized and experienced in coloring as she is in cutting, Stephanie is a graduate from the Parisian Paul Mitchell hair school who treats hair styling as the art form it is. She's exceptionally knowledgeable in how to protect the integrity of your hair, delivering beautiful full highlights that won't leave your hair looking or feeling damaged.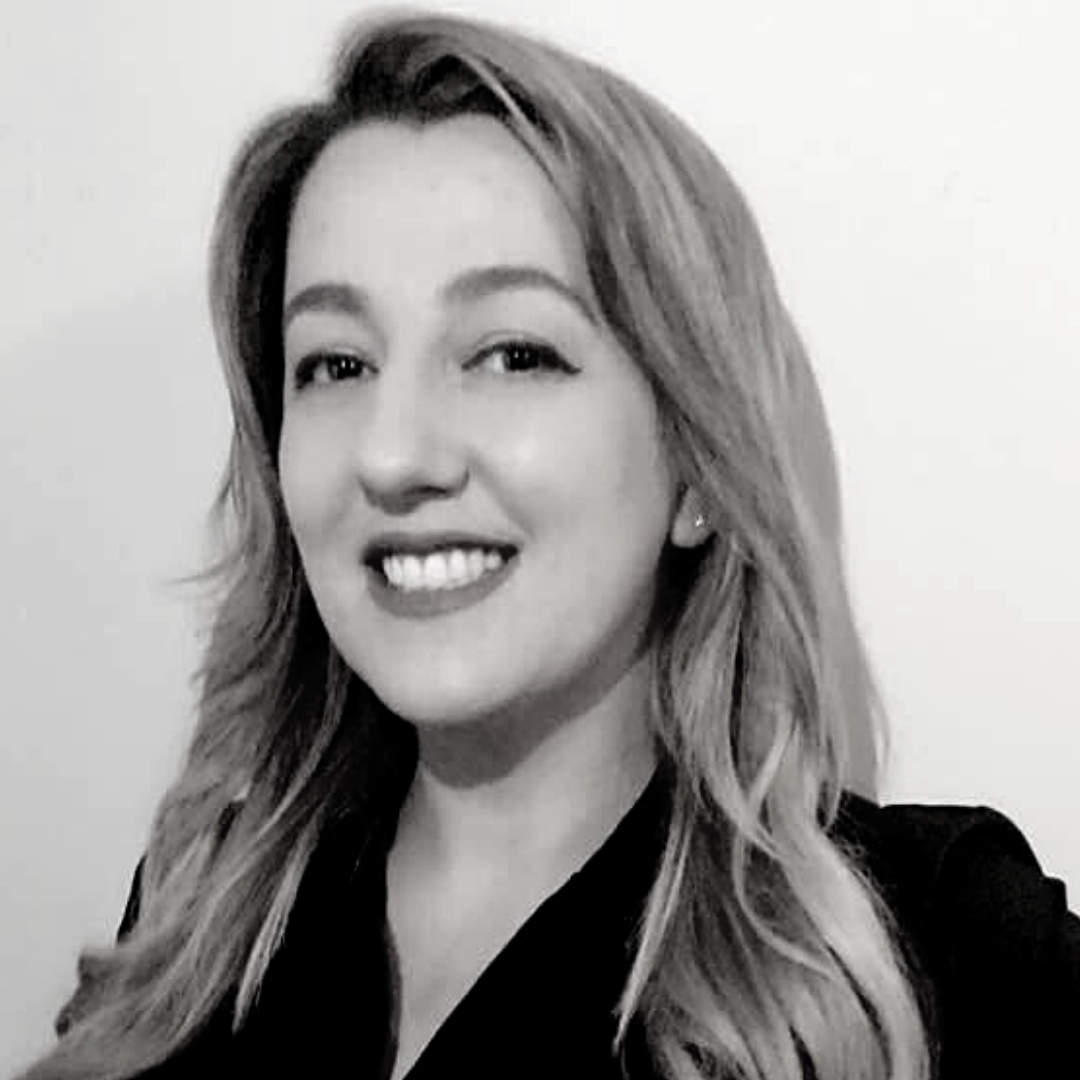 Dina Krcishta, Hair Stylist
Dina moved to New York in 2001 to study at the well-known LIBS Beauty School, and continues to add to her hairdressing qualifications to this day. With extensive experience of balayage, ombré and highlights, you can rely on her to truly listen to and understand the look you want, and advise on the best technique to make it happen.
Where to find us
225 Main Street
Ridgefield Park, NJ 07660
212-796-6088
You can come to get your full highlights in Ridgefield Park, New Jersey via either car or public transport – there's ample on-street parking near to our salon (which sits on the corner of Main Street and Park Street) and a bus stop just across the road that services routes 83, 155 and 168.
Also in the area are numerous places to grab a bite to eat after your appointment – bakeries, cafes, and sit-down restaurants can all be found within easy walking distance. Why not make lunch plans with your friends or with a date, and surprise them by turning up with a stunning new look?!
Frequently Asked Questions
How much do highlights cost?
Our full highlights service costs $200, regardless of which technique we use (frosting, foils, etc.). If you're looking for a more affordable option, we also offer partial highlights for $125.
What's the difference between partial and full highlights?
Partial highlights may be applied just around the face, to enhance your skin tone, or all over your head to give a sun-kissed look. However, they will only be applied to the top layer of your hair, which means they're less visible when you tie your hair up.
Full head highlights on the other hand are applied to every section, including the underneath layers, which means they look more like natural color variations in your hair, and will be on show no matter how you're wearing your hair each day.
What about full highlights vs. balayage?
Balayage is a special type of highlighting technique, and can also be applied to either the entire hair or just the top layer of it. Balayage highlights are always painted on by hand, without the use of foils, which allows for greater control over exactly where each highlight or lowlight gets placed. Balayage may be the better choice for you if you're after the most natural, blended look possible.
Also unique to balayage is the way the highlights typically begin ultra-fine towards the top of the head and get thicker towards the bottom, creating an ombré finish.
Can you do full head blonde highlights?
Yes! If you've ever thought about 'going blonde', an all-over dye job is not the only way to achieve it – so long as your starting color is not too dark, that is. With full head highlights, we can mix in a range of different blonde shades close to the overall color you want and which also complement your existing hair color, to create a beautifully multi-tonal blonde that always looks like it's catching the light just right.
Can you do full highlights on black hair?
We can indeed. If you want a very bold, eye-catching look, blonde highlights look phenomenal against black hair! Alternatively, adding some warm golden tones is a popular choice for doing full highlights on dark hair.
What do full highlights on brown hair look like?
Brunette and want to stay that way? Again, we'll blend in a variety of lighter and warmer tones, which can range from ultra-subtle to very striking depending on your preference. Reddish, caramel and copper tones look particularly gorgeous on brown hair, but there's also the option to go a touch blonder – if you just can't make your mind up, our stylists can advise on what will best suit your skin tone.
If I highlight my hair, will it get damaged?
Our stylists are highly experienced and qualified professionals, who do everything we can to keep your tresses in fabulous condition. We use top-tier products with plenty of nourishing ingredients, and we know exactly how long to leave each treatment on for to get maximum results with minimum damage.
Plus, one of the great things about highlights is that even full head highlights aren't applied to your entire hair, so it's overall a lot less damaging than a solid color!
How often should I highlight my hair?
Another excellent thing about highlights versus all-over color is that they'll look more natural as they're growing out. Particularly if you've chosen subtle colors and/or a technique that creates thinner highlights, you won't get obvious 'roots', so you can wait up to around 2 months in between touch-ups. Feel free to ask your Apothecarie stylist about exactly when they would recommend booking a follow-up appointment for.
Do I need to book an appointment?
Since our full highlight service is a longer hair treatment that requires an hour, we recommend booking an appointment in advance to ensure minimal wait time.