//www.apothecarie.com/cdn/shop/products/123-4567_db0ddffb-a0ba-4750-bc43-e6aada981567_grande.jpg?v=1637614210
Olaplex Treatment in Ridgefield Park, NJ
When it comes to damaged hair repair, at-home hair masks and serums can only do so much. Olaplex is a revolutionary treatment loved by celebrities and professionals alike, which repairs your hair from the inside out for long-lasting results. And it works on all hair types and textures!
Whether your hair has been weakened by coloring, bleaching, blow drying, flat ironing, or chemical straightening, the Olaplex treatment works at a molecular level to repair the broken hair bonds that lead to complete breakage. That means it doesn't simply target split ends, but rather strengthens the entire hair strand from root to tip – and the more you use it, the stronger and healthier your hair will become.
What's included?
The Olaplex hair treatment is as fast-acting as it is transformative. We'll only need around 15 minutes to beautifully repair your hair, via an appointment which includes the following:
Shampoo: in order for the Olapex formula to take full effect, we'll start by getting your hair ultra-clean using our favorite Oribe or R+Co products designed for your hair type.
Olaplex treatment: your stylist will coat your entire hair with Olaplex No.2, the brand's professional-grade 'bond perfector' which is only available at salons, and which gets rinsed out after the treatment time is up.
You can book an Olaplex stand-alone treatment, or book it as a protective add-on when coming in for a color treatment such as all-over dye, highlights, or balayage. We particularly recommend it when going a lighter color, since the lightening process involves actively breaking the hair bonds and Olaplex will ensure that they're swiftly repaired for a smoother, softer finish!
Why Apothecarie
Your new favorite beauty destination
Stepping into our Ridgefield Park salon and spa is like entering a beauty paradise, where you can experiment with a wide range of luxurious and indulgent treatments under the guidance of our professionally-trained haircare and skincare experts. Add to that a wonderfully relaxing atmosphere and the friendliest of staff, and you're sure to love your trip to Apothecarie!
Pro treatments with pro results
Whether you're coming in for an Olaplex hair treatment or a HydraFacial, naturally you only want people who truly know what they're doing to be applying chemical treatments to your hair or face. At Apothecarie, all of our stylists and skincare technicians are qualified, experienced professionals, which means you can rely on us to deliver safe and effective treatments that lead to truly spectacular results.
We'll stick to your appointment time
We know you've got things to do and places to be, and our clients appreciate that their bookings here always start (and end) on time. Have you ever been to a salon that kept you waiting around, making you late for something else? Or worse, rushed a treatment because they'd started late? That won't happen at Apothecarie – when you book a time slot, we'll keep to it!
Meet Your Apothecarie Stylists
Stephanie Díaz, Lead Hair Stylist
A big fan of Olaplex, Stephanie is always thinking about how best to maintain or improve her clients' hair health, whatever treatment type she's working on. She graduated from the renowned Paul Mitchell Parisian school in 2014 and is also a licensed cosmetology educator (so she can teach you all the secrets to enhancing your beauty!).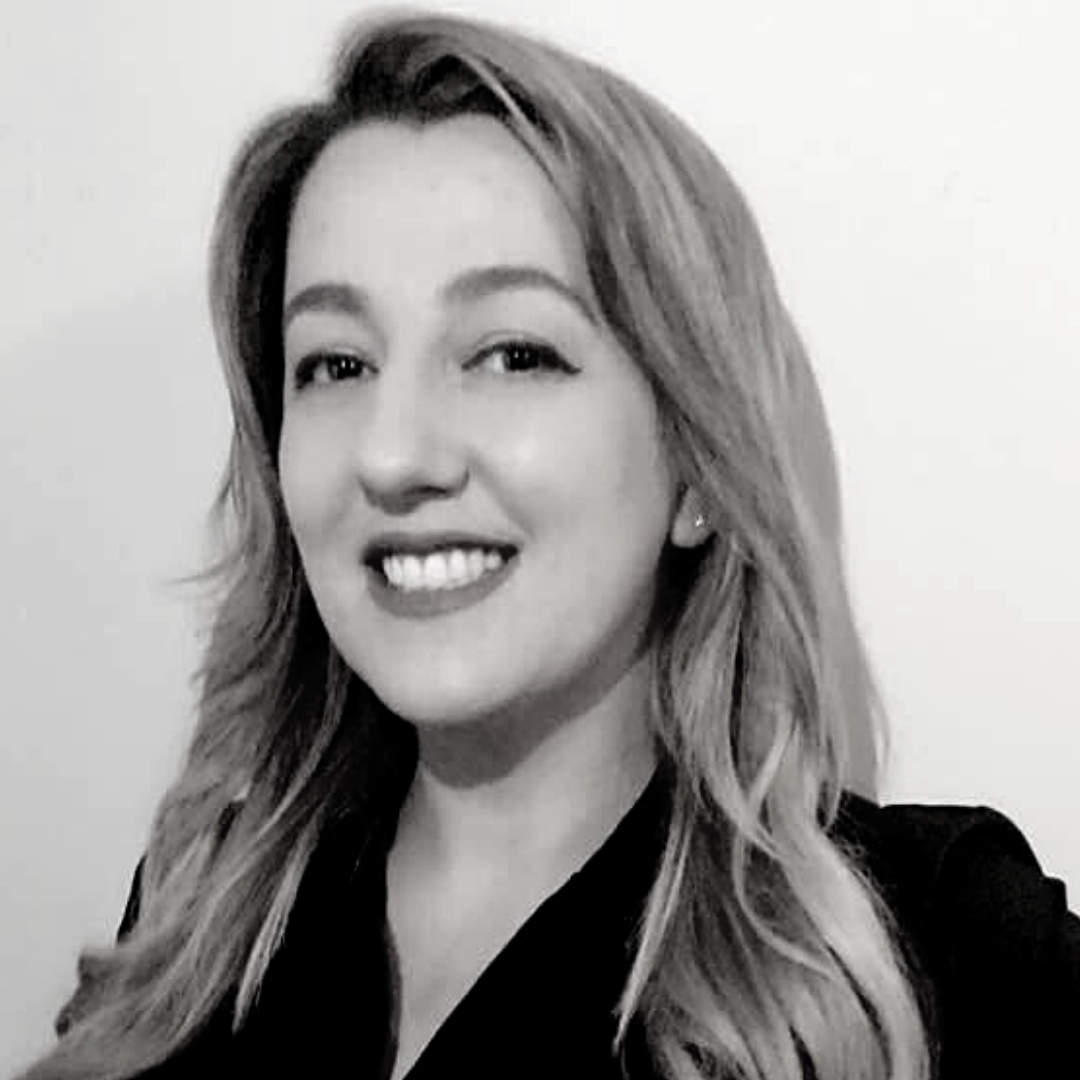 Dina Krcishta, Hair Stylist
After moving to New York in 2001 to study at the Long Island Beauty School, Dina has spent the two decades since taking regular classes, courses and certifications to continually refine her hair styling skills. She's an exceptionally-talented artist with many return clients who trust her to always create their perfect look.
Where to find us
225 Main Street
Ridgefield Park, NJ 07660
212-796-6088
You can come visit us for your Olaplex treatment in Ridgefield Park, NJ via either car or bus. We're located on the corner of Main Street and Park Street, almost directly over the road from a bus stop servicing routes 83, 155 and 168, and where on-street parking is generally very easy to come by.
Want to make the most of your morning or afternoon in Ridgefield Park? On the same street as our salon, you'll find plenty of eateries ranging from steakhouses to Italian restaurants, to places you can grab a delicious pastry or quick coffee before you head back home.
Frequently Asked Questions
How much do Olaplex treatments cost?
Our Olaplex service, which uses the high-strength No.2 formula (only available via salons), costs $45.
What is the Olaplex treatment?
Olaplex is a revolutionary hair-restoring treatment, based around the patented ingredient bis-aminopropyl diglycol dimaleate. Here's a brief overview of the science behind it: each hair strand is held together by a series of molecular bonds that play an important role in everything from its strength to its shape to its shine. But, they can be damaged via chemical treatments or over-exposure to heat. Bis-aminopropyl diglycol dimaleate searches out these weakened or broken bonds and repairs them, permanently restoring your hair to its pre-damaged state.
Can you repair severely chemically damaged hair with Olaplex?
Yes! Olaplex builds strong, healthy hair fibers from within, meaning that it doesn't just prevent future damage but undoes any existing damage to the hair bonds too. If your hair is seriously compromised, it might take a course of several treatments to fully recover, but you should begin to see an improvement right from the first session!
The best bit? Because Olaplex actively repairs hair, it cannot damage it. So you've got nothing to lose by giving it a try.
Does Olaplex straighten hair?
Olaplex won't make your curly or wavy hair straight, no. It's not a hair relaxer (which breaks down the hair bonds, opposite to how Olaplex works).
In fact, many people see great results when using Olaplex as a curl treatment – because it helps to restore your natural hair bonds, it can actually help to bring back your natural, bouncy curls that have been left looking a bit limp or frazzled after too much flat ironing or blow drying.
However, Olaplex will help combat dry, frizzy hair and split ends, which can make your naturally straight hair look even sleeker and straighter.
How often should you do Olaplex treatments?
For hair that's only slightly damaged, an Olaplex treatment every 6 weeks is likely all you need. For moderate damage, every 4 weeks would be better, and for hair that's severely damaged, we may recommend an Olaplex hair treatment every 2 weeks until it's in better condition. Your stylist will study your hair's condition and give you personalized advice during your first appointment.
Where can I get Olaplex treatment?
The Olaplex brand offers a range of products, some of which can be bought for home use, and some of which are only available through salons and other hair care professionals. Our Olaplex treatment uses the No.2 Bond Perfector which is a professional-only formula.
For best results, we recommend using other Olaplex products between your salon sessions, such as the No.3 Hair Protector which contains a lower concentration of bis-aminopropyl diglycol dimaleate to keep the restoration work going! Again, your Apothecarie stylist will be happy to advise on the best overall Olaplex treatment regime for your hair type and hair condition.
Do I need an appointment?
We're happy to accept walk-ins to Apothecarie when one of our stylists is available. However, to ensure it's not a wasted journey, we recommend booking an appointment in advance – especially if you'll be combining your Olaplex treatment with another, longer treatment such as a change of hair color.