//cdn.shopify.com/s/files/1/0787/5983/products/123-4567_433a32d0-5422-49c2-9b40-525b5162f7a2_grande.jpg?v=1637614206
Hair Glaze Treatment in Ridgefield Park, New Jersey
Say goodbye to frizz and hello to brilliantly glossy locks with our nourishing hair glaze salon treatment. Available with or without semi-permanent color, our hair glaze treatment perfectly coats each strand of hair, filling in damaged sections to leave your tresses in visibly-fabulous condition. Think of it like wearing a high-gloss top-coat on your nails, but for your hair!
What's included?
Our hair glaze treatment is a fast, fuss-free process, but one with spectacular results! Here's how your two-step appointment will look:
Consultation with our seasoned hair stylist on hair glaze colors that will give you your desired result
A relaxing sojourn in the spa chair while hair professionals apply hair glaze treatment products to every inch of your hair
If you'd like, you can add a shampoo, condition and blow-out onto this service for an even more beautiful result. This is ideal if you're heading straight out to a special event after your treatment. You can also book this hair glaze as an add-on to other services, such as a women's haircut.
Why Apothecarie
Friendly staff who genuinely love what they do
At our luxury Ridgefield Park hair salon and spa, you can expect to feel welcomed by our friendly staff who'll be sure to remember you by name if you've visited us before, and who are more than happy to chat hair care while they work – or just let you zone out and enjoy being pampered if that's your vibe!
Expert advice to perfect your hair routine
Your treatment will be carried out by highly experienced and qualified stylists, who'll be able to explain the different hair treatments or products to you if you have any doubts, such as helping you to pick the best salon hair glaze type to solve your particular hair woes, or achieve a certain look.
Customers also love Apothecarie for our excellent time-keeping. We don't rush treatments but we do understand you have things to do and places to go, so if you've booked an appointment, we won't keep you waiting for your treatment to start – or make you late for your plans later in the day, either.
Meet your Apothecarie stylists
Stephanie Díaz, Lead Hair Stylist
Having graduated from the prestigious Paul Mitchell hair school, Stephanie is an absolute pro at hair cutting and coloring alike. It's her goal to make every guest walk out of the Apothecarie salon feeling completely confident and beautiful in their new look.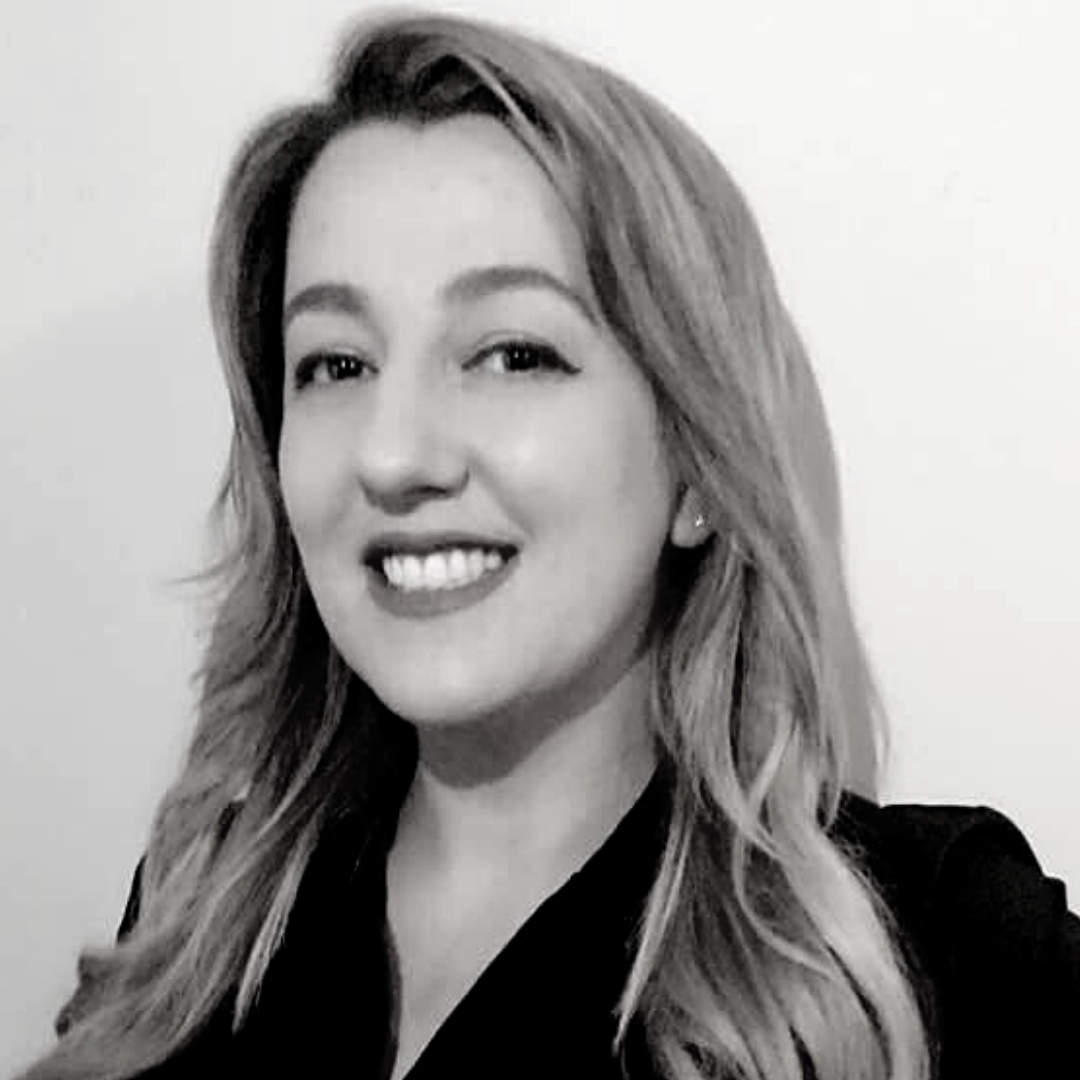 Dina Krcishta, Hair Stylist
After sharpening her hair cutting skills at the Long Island Beauty School, Dina is an exceptional artist who specializes in color treatments such as balayage and highlights. She has over 20 years of hairdressing experience under her belt, so an afternoon spent in her styling chair is a guarantee you'll end up with a look you love!
Where to find us
225 Main Street
Ridgefield Park, NJ 07660
212-796-6088
Our flagship Ridgefield Park hair salon is on the corner of Main Street and Park Street, and only a brief walk away from multiple restaurants and coffee shops so you can make the most of your trip if you're travelling to see us.
On-street parking is frequently available in the area, or if you prefer to take public transport, bus routes 83, 155 and 168 all stop just across the road.
Frequently Asked Questions
How much does hair glaze cost?
Our professional hair color glaze treatment costs $40.
Do I need to book an appointment?
We recommend booking an appointment for your hair glaze treatment. While we're also happy to accept walk-ins when we have availability, our salon does get busy at times and an appointment will ensure you can be whisked straight to the treatment chair very shortly after you arrive!
What is a hair glaze?
Unlike a permanent color which penetrates the hair cuticle, a hair glaze is a semi-permanent color gloss treatment which sits on top of the hair strand. It fills in and smooths over any gaps, trapping in moisture for hair that feels wonderfully silky and has a brilliant luster to it.
What does a glaze do for your hair?
There are numerous benefits of hair gloss and hair glaze. As well as adding shine, it also helps to reduce frizz, flyaways, and tangles, which makes it great for taming hard-to-manage hair types. It's also perfect for getting your hair in fabulous, photo-ready condition just before a big event such as a wedding.
Does hair glaze change hair color?
That's up to you! We offer a variety of colors to suit all hair tones including red hair glaze and brown hair glaze, which will even out and refresh color. However, you can also opt for a gloss-only hair glaze if all you care about is achieving shine and a velvety-smooth texture.
Because hair glaze colors aren't permanent and don't damage your hair, they're a great way to experiment with a new look without fully committing.
Does a hair glaze cover gray?
While a color-free, gloss-only option won't cover grays, one that includes a color treatment is an excellent way to blend them with the rest of your hair and make those strands look like multi-tonal highlights instead. Our stylists will be happy to help you choose a suitable hair glaze for gray hair during your appointment.
How long does a salon hair glaze last?
While some lower-quality glossing treatments only last a week or so, you can expect your Apothecarie salon glaze hair treatment to last up to four weeks. The exact length of time will depend on factors including how frequently you wash your hair and its overall condition.
Which hair glaze products do you use?
Only the best salon-quality hair glaze products, of course! We are particular fans of Oribe's glaze, which incorporates quinoa protein and Brazil nut extract to deeply condition the hair while preventing color fading.
Sometimes a hair glaze salon treatment will include strong chemicals such as peroxide or ammonia, but ours does not and instead relies only on nourishing, protective ingredients. We guarantee you'll leave with hair in better condition than when you arrived!
Where can I get the best hair glaze near me in Ridgefield Park, New Jersey?
Look no further than Apothecarie. We truly believe we're one of the best hair salons for hair glaze in our area – and our customers frequently tell us as much! They love our combination of premium products, highly-skilled stylists, a friendly and relaxing atmosphere, and of course, beautiful results.