//www.apothecarie.com/cdn/shop/products/123-4567_3db61bb6-764a-4166-b11c-fcb8cb3092ac_grande.jpg?v=1637614204
Partial Highlights in Ridgefield Park, New Jersey
What are partial highlights? The less intense (but no less beautiful) sister to full highlights, partial highlights enhance the vibrancy and depth of color of your hair without radically changing your look.
By adding a blend of lighter and/or warmer tones to specific sections of your hair, our hair stylists can create a range of effects from elegantly-natural to ultra-striking. How about adding highlights all over the top of your hair for a natural-looking sun-kissed glow, or brightening the sections that frame your face so that your complexion appears extra luminous?
Our highly-skilled team are versed in everything from foils to freehand highlights, to frosting and 'chunking' techniques, so whatever look you're after, we'll know just how to create it (and all while maintaining the integrity of your hair too).
What's included:
Our partial highlights hair service takes approximately 45 minutes, and includes the following:
Style consultation: We'll begin by discussing your desired look so that we can choose the right technique and color palette. If you have a reference photo you'd like us to recreate for you, feel free to bring it along!
Shampoo and condition: A relaxing cleanse and condition using our favorite hair care brands, with nourishing and protective ingredients to prime your locks for the dyes.
Highlights and lowlights: Relax in our comfy styling chair while we work our magic on your hair, whether that's using partial foil highlights, a highlighting cap, or carefully hand-painting them on.
Heading somewhere special after your appointment? You can also book a curling iron or flat iron styling add-on, or a professional blowout for an even more stunning result!
Why Apothecarie
Highly-Trained Hair Stylists
We only employ the best of the best. All of our hair professionals are highly skilled, qualified, and experienced in highlights. They live and breathe fabulous hair styling, making sure to stay up to date with all of the latest trends, techniques, and product innovations. The fact that they're also lovely, friendly people is just the icing on the cake!
Everyone's hair is different, which is why we've never approached hair styling with a 'one size fits all' mindset. Whether you're looking for advice on products to deal with your particular hair texture, or you'd like some guidance on low-maintenance haircuts that will suit your lifestyle, our stylists will be more than happy to share their hair wisdom.
At Apothecarie, we value our clients' time as much as our own. Our salon's efficiency means you can rely on us to keep to our appointment times. We never rush treatments, of course, but we won't overrun either – so you don't have to worry about whether you'll be late for the day's other plans, or be left waiting for a previous appointment to finish so yours can start.
Meet Your Apothecarie Hair Colorists
Stephanie Díaz, Lead Hair Stylist
The daughter of a professional hairstylist, Stephanie has been immersed in the world of gorgeous hair styling from a young age. Having graduated from the renowned Paul Mitchell Parisian beauty academy, she now specializes in coloring, cutting, and applying extensions.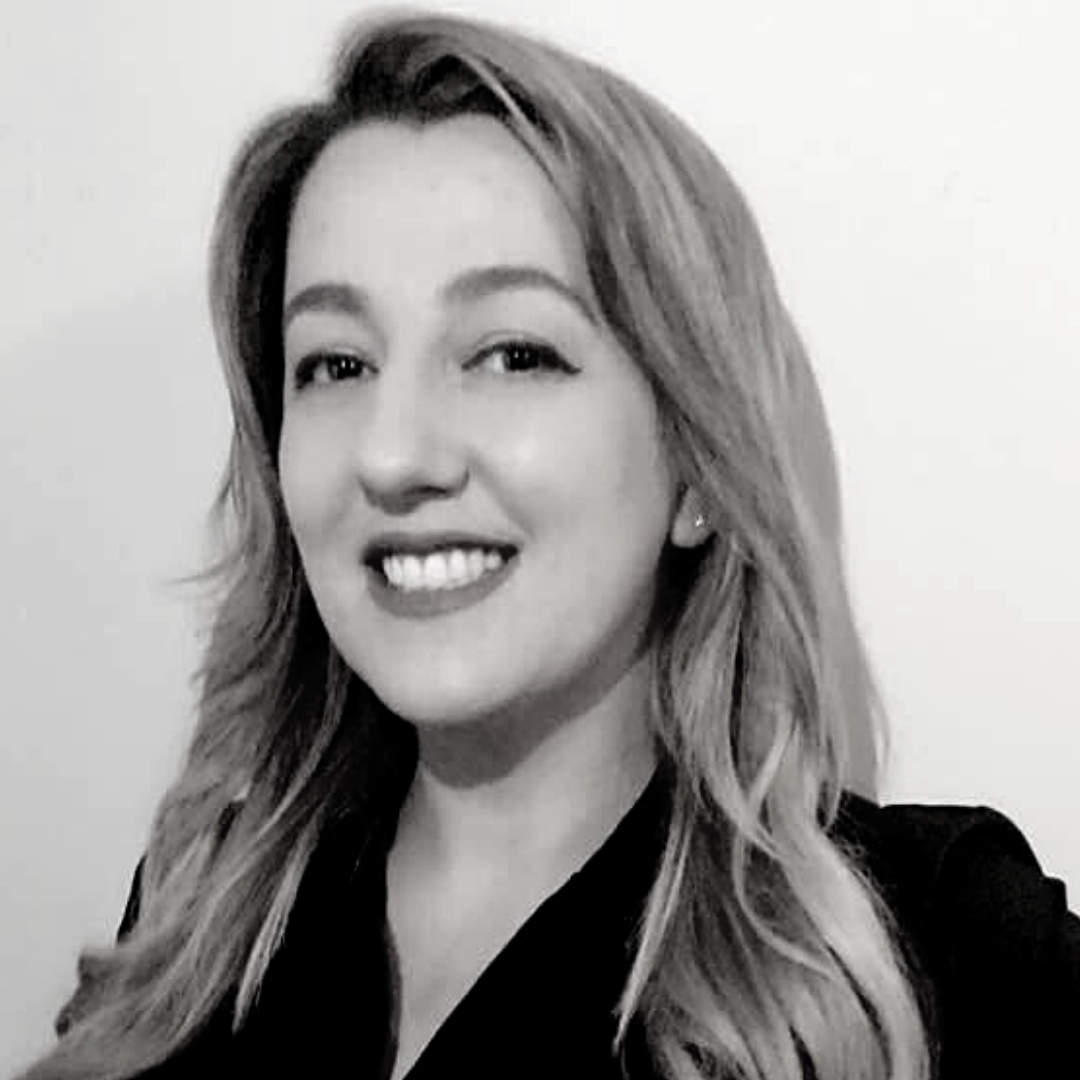 Dina Krcishta, Hair Stylist
Having first sharpened her hair-cutting skills at the Long Island Beauty School, Dina has spent the two decades since taking regular classes and courses to always be learning about the latest treatments. She's particularly skilled at ombré, balayage, and creating the most beautiful of highlights.
Where to find us
225 Main Street
Ridgefield Park, NJ 07660
212-796-6088
It's easy to come get your partial highlights in Ridgefield Park, New Jersey. Whether you're travelling by car or public transport, you'll find us conveniently located on the corner of Main Street and Park Street – an area with ample on-street parking, plus a bus stop servicing routes 83, 155 and 168 that's so close it's practically on our doorstep!
With various eateries and amenities in the area, you can make the most of your trip by getting your dry-cleaning done while you're in the salon, and then grab a bite to eat just down the road before you head back home.
Frequently Asked Questions
How much do highlights cost?
Our partial highlights service costs $125, regardless of whether you opt for hand-painting, foils, or highlights done with a cap. We also offer full highlights for $200.
What's the difference between partial and full highlights?
When it comes to partial highlights vs. full highlights, which one is best for you often depends on how you style your hair on a day-to-day basis. Full highlights are applied throughout your hair (including to the under-layers) while partial highlights are only applied to the top layer or to a specific section, such as around the face. This means that full highlights may be a better choice for you if you regularly tie your hair up, since partial highlights won't be particularly visible in a ponytail.
Partial highlights won't completely change your look (you definitely can't use them to go full blonde if you're currently brunette!), since your base hair color remains the same. However, they'll still bring a beautiful dimension to your tresses by creating a radiant, multi-tonal effect that shimmers in a way you just don't get from a single, all-over color.
What is the difference between partial highlights vs. balayage?
You may have heard about balayage, but are unsure how it's different from traditional highlights. Balayage is a special type of highlights that uses specific hand-painting techniques to create a 'perfect ombre' – in other words, the highlights (or lowlights) blend in seamlessly with the rest of your hair color.
While classic hand-painted highlights and balayage are similar, balayage offers the most natural-looking result (and hence leads to less-noticeable root regrowth). It's also the more labor-intensive of the two techniques, which is why most salons – including Apothecarie – offer it as a separate service. You can upgrade your partial hair highlights to partial balayage for an extra $25.
What are my options for partial highlights on blonde hair?
The tones we choose will depend very much on the look you're going for, which we'll discuss at the start of your session. You might opt for some golden and caramel highlights to warm up your color, or maybe you'd prefer a more ashy blonde effect in which case we can add some bright platinum highlights to your hair. And if you want a very eye-catching and 'styled' look rather than something that could pass for natural, you could even experiment with adding some contrasting brown tones into your blonde!
What are the best partial highlights on brown hair?
Similarly, we can either lighten your brown by blending in some blonder shades, give it a warm chestnut look by adding in shades of red and copper, or make your brunette even darker and more impactful by incorporating a variety of really deep browns.
How will partial highlights on black hair look?
Partial highlights on dark hair can be oh-so subtle or oh-so striking. For a natural look, we'll mix in some deep red or brown tones to give your tresses beautiful dimension when it catches the light. For a more head-turning look however, you have the option to mix in some contrasting blonde (this looks particularly good when the partial highlights are all at the front, framing your face) or even something bold and fun such as bright red.
Can highlights hide grey hair?
Highlights are excellent at disguising those pesky greys! Not only will many grey strands actually get dyed a different color, but by giving your hair a multi-tonal look all over, any that remain just blend right on in.
If you only have a few grey hairs, partial highlights will usually be enough to effectively hide them. However if you have a lot of them, or want the grey to stay hidden when wearing your hair up, you'll need full highlights to achieve the desired effect.
Do I need to book an appointment?
While we keep our salon well-staffed, we recommend booking an appointment for partial highlights since it requires a little more preparation than a simple haircut, and hence we can't guarantee we'll always be able to accommodate walk-ins. We can't wait to see you!