//cdn.shopify.com/s/files/1/0787/5983/products/123-4567_1024x1024_3a3418f6-a7c1-41d3-b5d5-b93210fce69c_grande.jpg?v=1646745483
Wishing for longer or more voluminous hair? Let's make it happen! At Apothecarie, your hair stylist will take high-quality, tape-in extensions (made from 100% human hair) and install them in a way that'll blend in beautifully with your own hair, for a completely natural look.
Our stylists are certified with two extension hair salon brands, giving you a choice of lengths, colors, and price points. Whichever you choose, you can expect utterly gorgeous hair extensions that last 8-10 weeks, and won't damage your real hair in the process.
What's included?
Installing hair extensions correctly takes some time, but the results will give you a natural-looking, beautiful mane of hair. You should allow 60-90 minutes for your appointment. Here's how hair extensions are put in if it's your first visit:
Step 1 – Shampoo:

We'll begin by clarifying your hair 2-3 times with our favorite

Oribe

or

R+Co

shampoo, to remove any product build up or natural oils that may interfere with the extension tape.

Step 2 – Blowout:

We'll follow with a luxurious blowout to get your hair completely dry and beautifully styled.

Step 3 – Installation:

Your stylist will apply your selected hair extensions layer by layer, ensuring that they are positioned so that the tape won't be visible.

Step 4 – Blending:

Finally, if required, we'll use shears to blend the extensions in flawlessly with your current haircut. This is typically done for layered styles, or blending together short hair with long extensions.
If you already have our hair extensions in place and it's time to re-install them, the process is the same except that you will also need to book our hair extension removal service (requiring a longer hair-treatment appointment). We'll use a tape in hair extension remover solution to carefully remove the hair bundles and all traces of tape before moving onto the clarifying shampoo. 
Why Apothecarie
When it comes to getting a hair extension in Ridgefield Park, NJ, you won't find a more beautiful or relaxing setting to while away the time than our flagship salon and spa. Decked out in luxurious gold, fitted with the comfiest of chairs, and filled with the delicious scent of premium haircare products, it's our little slice of beauty heaven.
Qualified, licensed professionals
What makes us one of the best hair extension salons in the local area? Our masterful, celeb-worthy results. You can rest assured that your Apothecarie hair stylist is fully certified with both Hairtalk and Easihair Pro tape in extensions, and has all the skills necessary to blend them in seamlessly with your natural hair and current hairstyle.
Gorgeous hair, delivered on time
Our salon manager Victoria is a star! She has a great handle on appointment booking, meaning you can rely on us to be ready to go at your allotted time. Our stylists will also ensure your hair extensions are finished and looking flawless by the end of that time slot, so you don't have to worry about being late for wherever you're off to next.
Meet your Apothecarie hair stylists:
Stephanie Díaz, Lead Hair Stylist
A true creative, Stephanie always knew she'd go into something beauty-related. Since graduating from the renowned Paul Mitchell Parisian school, her career has involved both cosmetology and hair styling. Today, she specializes in hair extensions, cutting and coloring, with her focus always on delivering a service that not only looks gorgeous, but protects the integrity of her clients' hair.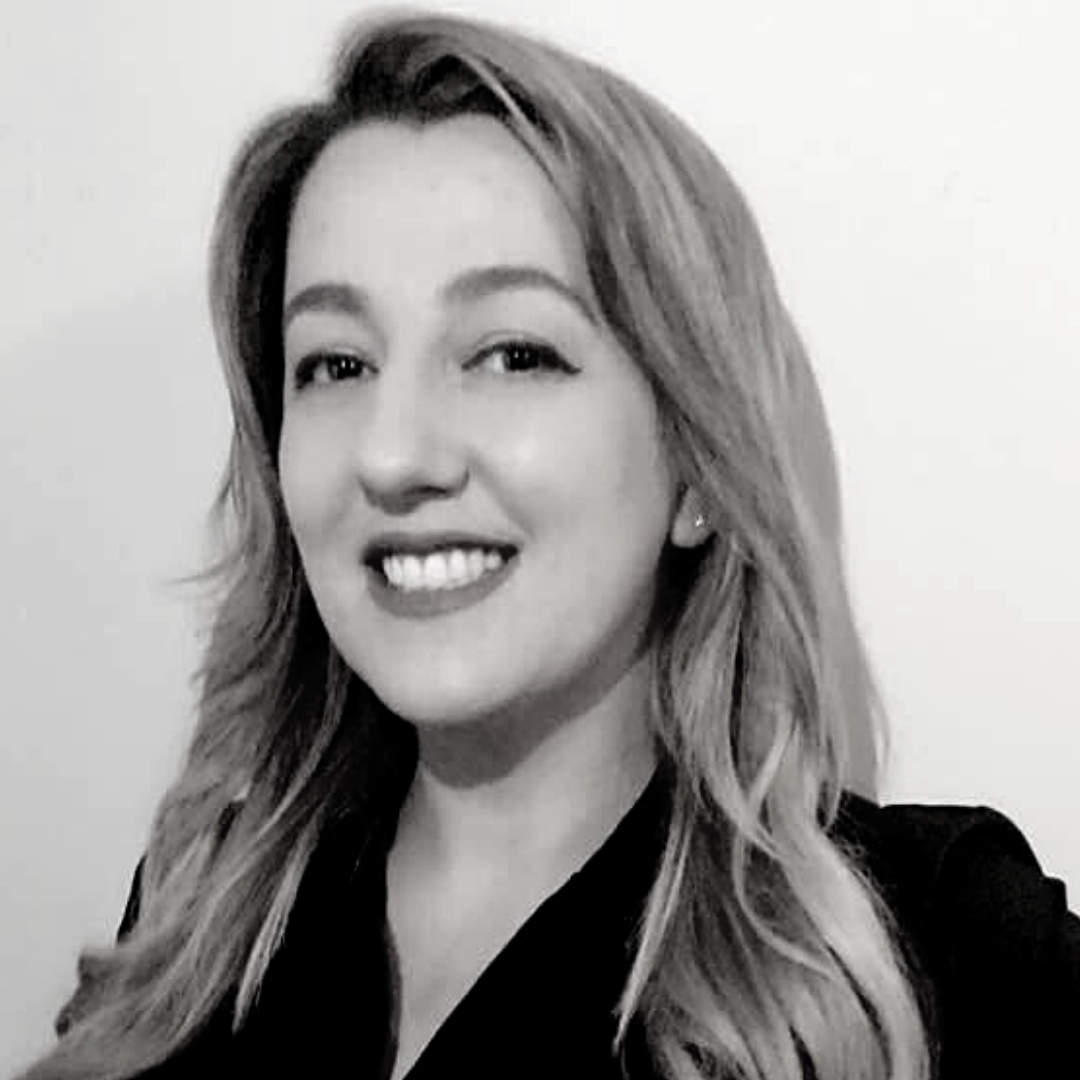 Dina Krcishta, Hair Stylist
A graduate of the acclaimed Long Island Beauty School, Dina brings over two decades of professional experience to Apothecarie. And with a list of courses and certifications as long as her arm, it's no wonder that she makes 'complicated' hair treatments such as balayage, ombré and tape-in hair extensions look positively easy – not to mention flawless every single time!
Where to find us
225 Main Street
Ridgefield Park, NJ 07660
212-796-6088
Visiting our salon for your hair extension in Ridgefield Park, NJ is simple. We're conveniently located on the corner of Main Street and Park Street, in the town center, and are just across the street from a bus stop that services NJ Transit routes 83, 155 and 168. If you're coming by car, there isn't a private car park but there is typically plenty of on-street parking nearby.
Being situated in the heart of town also means there's plenty to do in the local area. If you fancy a bite before or after your appointment, you'll find a wide variety of cafes and restaurants within walking distance (and we'll be happy to tell you our favorites!)
Frequently Asked Questions
What is the cost of your hair extensions in your salon?
At Apothecarie, our hair extension cost is $125 for installation (including shampoo, blowout and blending), plus the price of the hair bundles. These vary in price, depending on the length and brand you choose, plus how many bundles are required based on your hair density. Feel free to pop in and chat with one of our stylists for a personalized quote.
If you already have our tape-in hair extensions installed (and they are still in good enough condition to be reused) your only costs will be the extension removal fee ($75) and new installation fee ($125).
How long do hair extensions last?
While there are many different types of hair extensions that last varying lengths of time, unfortunately, there's no such thing as truly permanent hair extensions. All extensions are initially placed close to the scalp, but will move away from it (making the connection point become more visible) as your hair grows out.
However, our premium-quality, tape-in extensions provide a good compromise between temporary clip-in hair extensions and the longer-lasting (but much more expensive and time-consuming to install) sew-in hair extensions.
Our tape-in hair extensions will give you beautiful tresses for 8-10 weeks at a time, and with the right care, each hair bundle can be reinstalled up to 4 times. That's around eight months of luscious length and voluminous body from a single set of hair bundles!
How do I care for my semi-permanent hair extensions?
Wondering how to wash hair extensions, or whether you can heat style them? We use only 100% human hair bundles – never synthetic – so for the most part, you just care for them the same way you would look after your natural hair.
You can curl them, flat iron them, and use a hairdryer. However, it's important to avoid applying heat directly onto the weft, which can loosen the tape's adhesive and cause them to slip out. We also recommend avoiding clarifying shampoos or any type of conditioner close to the scalp, as these can also lead to slippage. Applying a deep conditioner to the lengths and ends of your hair extensions on the other hand is strongly advisable, to keep them nourished, soft and shiny!
Additionally, take care when brushing your hair that you don't tug on the extensions – we recommend gently brushing out tangles starting from the ends, and wear your hair in a low braid or ponytail while sleeping to protect against pulling.
What color hair extensions are available?
Both Hairtalk and Easihair Pro offer a wide range of shades, so whether you're in need of dark brown hair extensions or the lightest of blondes, we'll be able to find your perfect color match.
Prefer to try a bolder look? We have plenty of fun, non-natural colors available too!
And don't forget that, like any other human hair, our extensions can be dyed. So we can optionally add a coloring service onto your appointment as well to really transform your look.
Do you have hair extensions for short hair?
Our human hair bundles are available in a range of lengths from 12" to 25". If you're looking for particularly short hair extensions (for example, if you want to keep your existing short length and only add volume) they can easily be trimmed down to size.
Worrying about how we hide extensions in very short hair? Don't. Our stylists know all the secrets to creating a natural look! For example, cutting layers into the extensions, or using styling tricks such as curling or braiding the hair in ways that disguise the fact you have both shorter and longer lengths there.
What do different hair extension lengths look like?
As a rough guide, straight 12 inch hair extensions will be around shoulder length, straight 16 inch hair extensions would reach the mid shoulder blades, and straight 25 inch hair extensions would reach the lower back. Curled or wavy hair extensions will appear a little shorter.
Are hair extensions bad for your hair?
Our tape-in hair extensions are completely safe for your hair when applied by a certified professional. They can lead to breakage if they are pulled out while still firmly attached to your hair, which is why it's important that they're also removed in the salon (where we'll use professional hair extension removers, and ensure every last bit of tape is gone). This is also why you should be careful not to tug on the extensions while brushing.