//www.apothecarie.com/cdn/shop/products/123-4567_9068176d-035c-4308-93c4-278f4b7f8005_grande.jpg?v=1637614216
Single Process Hair Color in Ridgefield Park, New Jersey
A single process hair color is exactly what the name suggests – a hair coloring treatment that's done in just one step. It can be permanent or semi-permanent (your choice!) and can be used to dye your entire hair or just touch up the roots. It's also a great way to cover up grays. Best of all, because we use only the highest-quality products, you'll leave our salon with hair that's not only a beautiful color, but that also looks and feels healthier than ever!
A single process hair color treatment is ideal for when you want to go just a few shades out from what you've got currently – for example, to turn your medium brown hair to a warmer copper, or to go from light blonde to baby pink – or for when you're going darker. It's not suitable for switching from very dark hair to very light, a transition which generally requires first lightening the hair and then following up with a dye or toner to create the final shade. If you're unsure whether you need to book a single process or double process hair color, pop in to our salon to ask. We're always glad to help!
What's included?
This professional hair coloring treatment lasts approximately one hour, depending on the length and thickness of your hair. Here's how it works:
Consultation

: your stylist will start by discussing your desired color. Feel free to bring a reference photo if you'd like.

Shampoo and condition

: using luxurious

Oribe

or

R+Co

hair care products, we'll get your hair squeaky clean and fully nourished, so it takes the dye evenly and will be best equipped to resist damage.

Hair color:

where the magic happens! A single application of color or lightener, professionally applied and left on for a precisely-measured length of time for the perfect result.
Why not also book a curling or flat iron service, or a glamorous blowout, so you can walk out of our Ridgefield Park hair salon with locks that are not only a stunning color, but beautifully styled too?
Why Apothecarie
The ultimate pampering experience
We offer relaxing treatments in an equally-relaxing setting – in fact, we like to think of our salon as a beauty haven nestled away in the midst of Ridgefield Park. Come escape from the hustle and bustle of daily life for an hour or two, and simply enjoy a little 'me time'. Our friendly staff are happy to chat while they work or just let you zone out, the choice is yours!
Learn haircare from the professionals
Want to know more about how to keep your hair in tip-top condition? Our stylists are highly-qualified, highly-experienced hair artists who will be more than happy to walk you through their favorite hair care products or styling tips during your appointment. We want to help you feel incredible about your hair every day of the year.
A salon that runs like clockwork
We love good hair, but we're also total sticklers for good time-keeping. We've all turned up to appointments that didn't start on time (or which overran and made us late for something else) and so we know just how annoying that can be – which is why we won't do it to you! When you book an appointment slot at Apothecarie, that time is reserved entirely for you.
Meet your Apothecarie stylists
Stephanie Díaz, Lead Hair Stylist
A Paul Mitchell hair school graduate who's also a licensed cosmetology educator, Stephanie loves to share her hair and beauty knowledge with clients. She specializes in coloring, cutting and extensions, and describes her top priority as "achieving the art of hair for your desired look".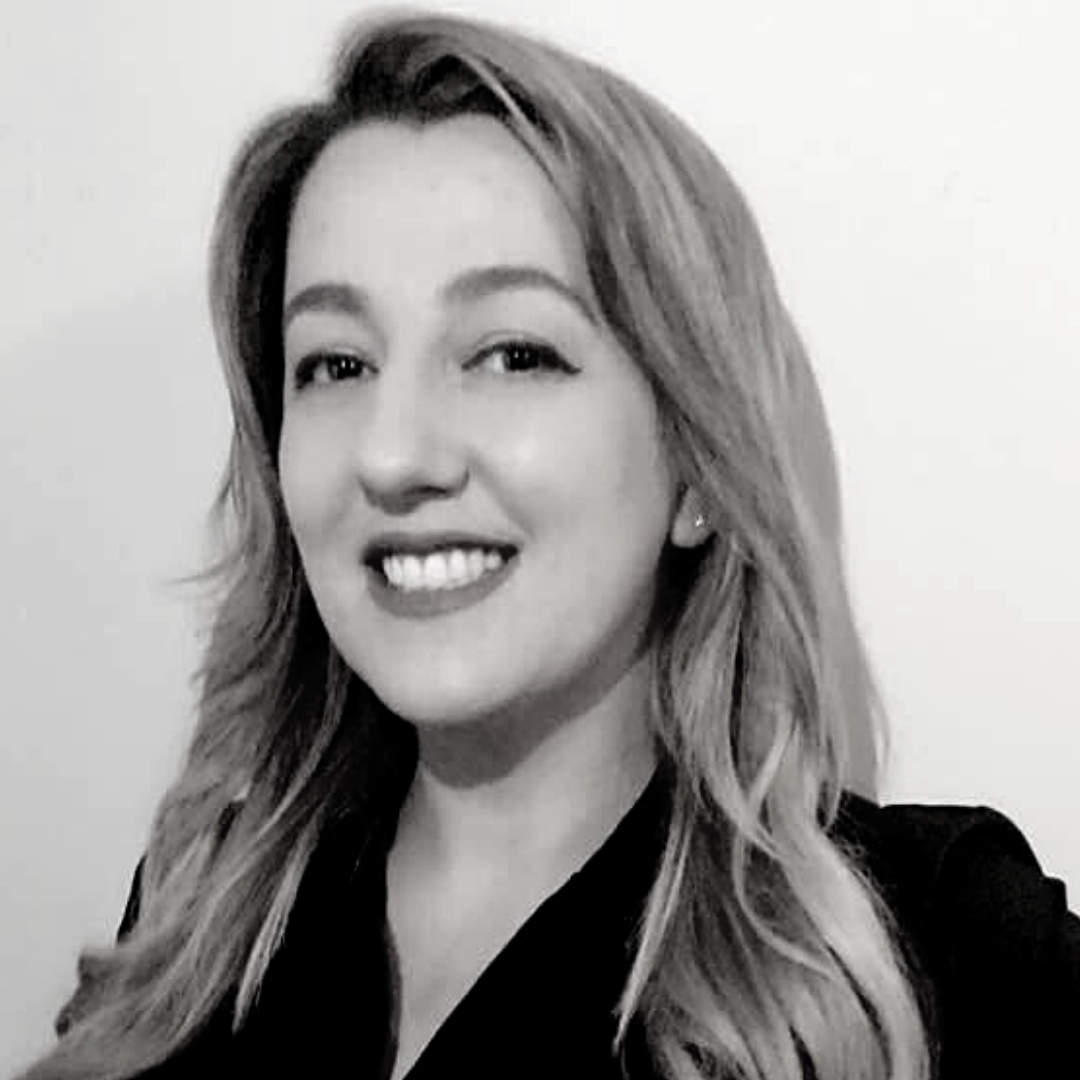 Dina Krcishta, Hair Stylist
An exceptional hair artist who's particularly specialized in complex coloring techniques such as ombré, balayage and traditional highlights, Dina is a graduate of the Long Island Beauty School who brings over two decades' worth of professional experience to every appointment.
Where to find us
225 Main Street
Ridgefield Park, NJ 07660
212-796-6088
Our flagship Ridgefield Park hair salon and spa is located on the corner of Main Street and Park Street. It's easy to reach via both car and public transport, with a bus stop right across the road (servicing routes 83, 155 and 168) and plenty of on-street parking in the area.
Travelling quite far to get your single process hair color in New Jersey? It will be worth the trip, we promise! And once your single process hair color is finished, there's plenty to do nearby – from eating at one of the numerous places just down the road, to visiting Times Square or Central Park which are both little more than a 30 minute drive away.
Frequently Asked Questions
What does single process hair color mean?
Quite simply, coloring your hair in a single step. Usually it's a permanent color, but we also offer semi-permanent color if you're not ready to commit. It's applied to your entire hair (or just the roots if it's a touch-up appointment) and therefore results in a single all-over color rather than the mixture of shades you'd get with highlights or balayage and ombré looks.
What is the price of a single process hair color service?
Our pricing for this service begins at $100, and may vary if additional steps are required to achieve the look you're after - your stylist will be able to advise you further during your consultation.
Single vs. double process hair color: What's the difference?
As the name suggests, a double process color treatment requires two steps instead of one. For example, if you have dark hair and want to go blonde, you might end up with brassy tones after simply lightening with a developer, and hence would need a toner application afterwards to correct it and achieve the desired shade. Other times, a double process hair color is a regular single process hair color followed by a hair glaze for extra shine.
Can you apply a single process hair color over highlights?
Highlights are sections of hair that have already had the color partially lifted from them - this makes them more porous, meaning they'll absorb a new color faster and more deeply than non-highlighted sections. For this reason, if you want to go back to an even all-over color after highlights, we recommend booking a double process treatment instead. This way, we can lighten all of your hair to match the highlights before we apply the final color.
What are my options for single process hair color on blonde hair?
Practically anything! Blonde – especially very light blonde – is the perfect blank slate to add any color to, whether you're just warming it up a little with some caramel tones, or you've decided to really switch up your look such as becoming a redhead. You might need a double process hair color if you want to go really dark, such as black, in which case we recommend making an appointment in person so that we can see your current hair color and condition and advise on your best option.
What are my options for single process hair color on dark hair?
Feel like your brunette or black hair is looking dull and lackluster? This treatment is a great way to add some impact, for example by crafting the perfect warm chestnut or ash brown to suit your skin tone. A popular single process hair color for black hair is to add a blue tint, for extra dimension and a glossier look.
You can use a single process hair color to go a little lighter, however going from dark brown to platinum blonde for example would be a double process kind of job. As would going from dark hair to something super bright, such as vibrant red or electric blue – the dark base color would dim the bright color down, so you'll need to first lighten your hair.
Is single process hair color permanent?
That's up to you – we offer both permanent and semi-permanent colors. However, if you want to go lighter, that would require a lifting treatment which is permanent.
How often should I get a single process hair color?
Most people find that 4-6 weeks is around the time when a single process hair color needs touching up to cover roots. If you're looking for a lower maintenance option, highlights and balayage lead to less-obvious root regrowth, meaning you can go longer in between visits to the hair salon.
Do I need to make an appointment for a single process hair color treatment?
While we happily accept walk-ins at our Ridgefield Park hair salon when we're able to, we'd hate for you to turn up only to find that you need to wait for an hour, or worse, we're fully booked for the rest of the day! Therefore, we do recommend booking an appointment.